The meditation Hall comfortably seats 120 meditators, more than the current residence capacity of the centre. It is equipped with an overhead DVD projector system & large screen for discourses & Dhamma films. An advanced sound system ensures clear audibility in the hall.
Those who cannot sit on floor cushion, a Chowki or chair is provided, Back-rest is also available. There are 2 more mini halls for other language discourses.

This is a good sized hall used for multiple dhamma activities. It is here that visitors are introduced to Vipassana and the courses. They leave the centre with the feeling of wanting to join a 10-day course soon.
The male residential block has 48 single rooms with attached bathroom for an undisturbed stay to work with oneself. The block also has 2 twin sharing rooms. In the female block there are 26 twin sharing comfortable rooms with attached facility. There are special facilities for the disabled. All residences have solar hot water facility. There are good walking paths for male & female students.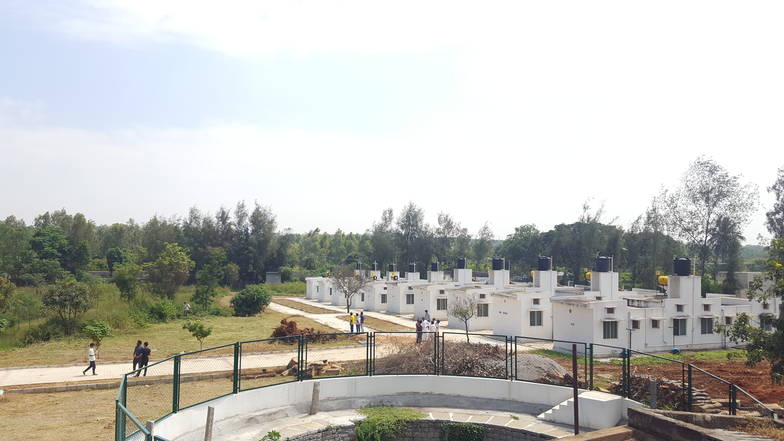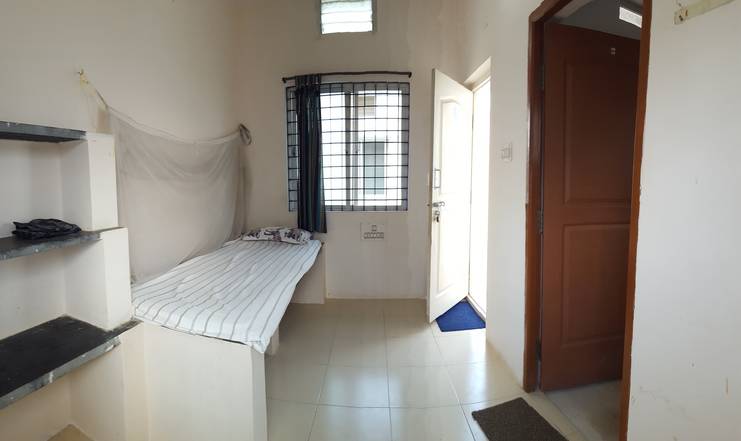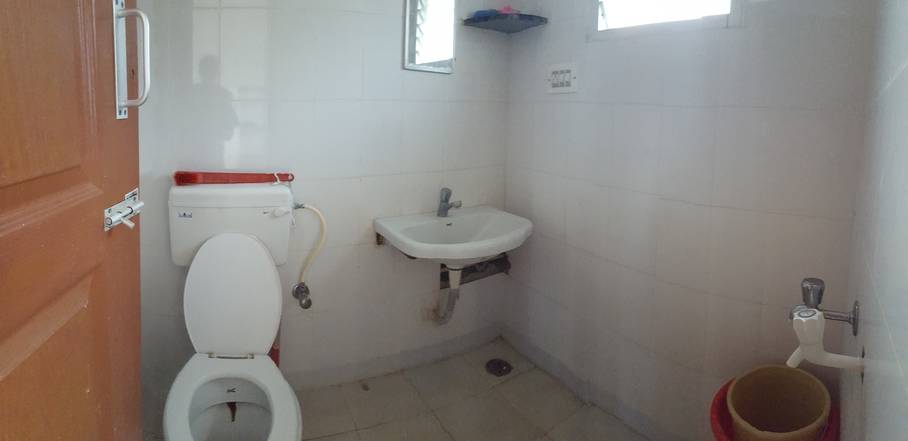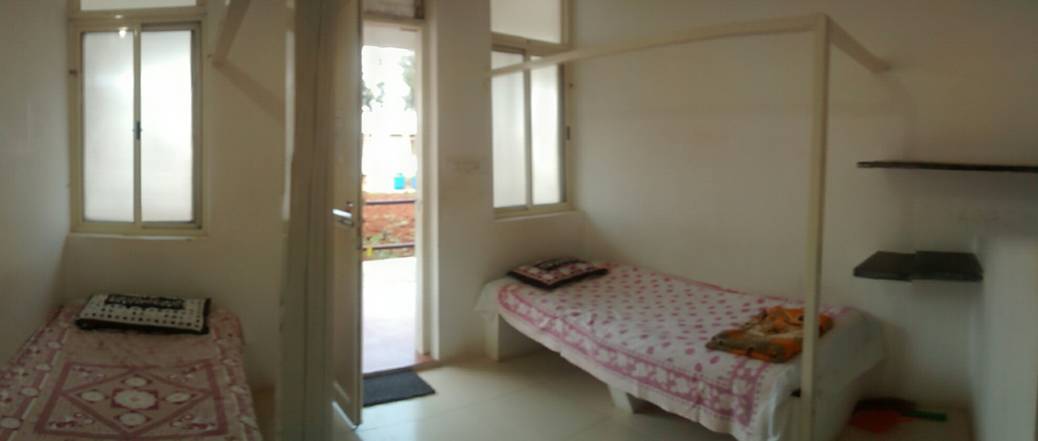 The new kitchen is well equipped to cater wholesome, vegetarian, non-spicy food suitable for such a course. Aligned with the kitchen are two spacious dining halls: one for male and other for female meditators.
Purified drinking water is available in dining halls & in residence area. Bottled mineral water can be purchased for meditators on request during courses.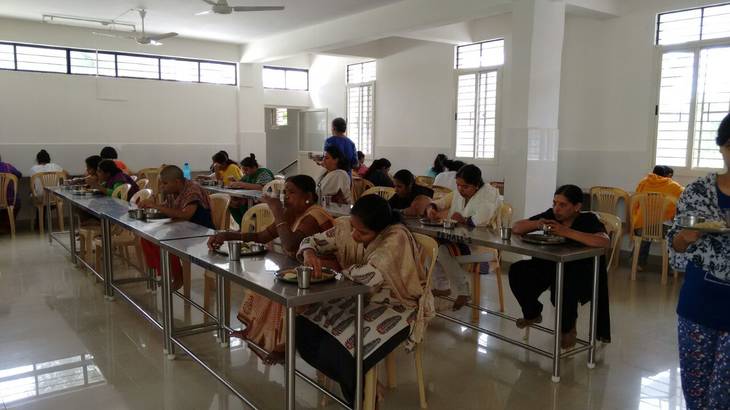 Other facilities and installation at the center include
Office Block
Water Treatment Plant
Waste management
Guest Room
Manager's quarters
Common Wash rooms
Watchman Rooms
A big defunct well has been converted to store the harvested water - up to 10 lakh litres.
The centre has a bore-well with its own water supply system and back-up generator for electricity supply.
Garden & landscaping is in progress
A separate parking facility for 2 wheelers & 4 wheelers is within the centre boundary.
Facility for safekeeping of valuables.